By Guest Contributors Dimas Gimeno & Luis Lara
Authors of Retail Reset, Dimas Gimeno and Luis Lara, explore why many retailers failed to integrate a successful omnichannel, and how the new phygital concept can help correct the errors from the past.
Omnichannel arose as a need for retailers after the 2008 financial crisis. However, it failed in its execution as we could see with so many companies during the pandemic.
There were high hopes placed in the omnichannel vision. As the word itself indicates, it was thought that it would entail joining the physical and digital assets together to achieve significant – and definitive – progress. The idea was to achieve a single brand experience and a single view of customers and inventory through all the channels.
Why did omnichannel fail? The execution did not live up to the strategy. Some consultants "sold" omnichannel projects as the "definitive evolution" from previous phases such as multichannel or cross-channel.
However, the predominant strategy, structure and culture of many companies resulted in the attempts to integrate the digital platform into the physical stores failing. Therefore, the reality is that many companies claiming they had met the requirements for omnichannel in the mid-2010s were far from having done so.
To truly become omnichannel was a long and difficult process – especially for retailers with a significant legacy of physical stores – that began with an "omnicheck": an assessment of how the organization was doing along its entire value chain from the omnichannel perspective.
This "omnichannel delusion" is a good example of the discrepancy between strategy and execution. It is not enough to be omnichannel when it comes to formulating strategies if they are unrealistic, there is no budget, or the predominant culture generates rejection of their execution. That is where many companies succumbed.
Omnichannel strategies were formulated at board and C-Level but if the company culture is hostile and does not change… implementation will be a failure. As Peter Drucker used to say: "Culture eats strategy for breakfast".
As a result, most companies that claimed to be omnichannel were not. In many cases, each channel continued to have its own supply chain, marketing plan, budget and even technology plan.
The crisis that began in 2020 caused everything to explode. As Warren Buffet usually says, "Only when the tide goes out do you discover who's been swimming naked." In this case, many organizations had not made any progress on their road maps for digitalization and lost proximity with customers and market presence.
Moreover, the word 'omnichannel' – owing to having been taken in vain – has come to mean projects that have not worked in most cases: sales staff not connected with the rest of the channels, a culture of non-cooperation among channels, fragmented inventory, incomplete data, information silos, etc. Very few companies have been capable of understanding what this concept entails and of successfully implementing it.
Phygital is the new ambition that retailers should have in theirs. It represents the true integration of channels but done right this time. This concept entails removing the barriers between the physical and digital relationships with the brand and integrating the physical and online channels into the platform so that they all become hybrid assets (physical/digital) in which the backbone is digital.
This approach involves integrating all the channels into a unified platform that enhances the experience of consumers. Phygital integrates them all through technology, data, customer experience, product mix, metrics, and even profit and loss accounts. Having unified data or a single marketing strategy does not mean there is one single way to sell or one single message.
The phygital phase entails doing well what was not done correctly in omnichannel: creating a platform that integrates all channels, physical and digital, with technology as the backbone.
Decades ago, in a single-channel physical retail world, communication with customers was one-way: from stores to customers. In the phygital phase, it is a two-way conversation: from stores to customers and vice versa. To do this, the digital and physical contact points must be combined in a way that provides a richer and more personalized customer experience.
In theory, this is all very well and good, but it's plausible only if the right technology is adopted to capture, process, and digest a large amount of customer data.
All products in the store must be QR-scannable; all systems – both in the front-of-store and in the back-of-store of the operating model – must be integrated and merged, and customers must be able to buy in multiple ways, e.g., buy at the store using the company's own app. If they need help, they must be able to ask for it from a salesperson who will have all the information at hand or connect directly with a virtual sales assistant.
And the same goes for the logistics connection: if the purchase is made in-store, customers may simply add items to an online cart using the application instead of having to carry around their shopping bags. Then they can pay for their order and ask that all items be express-delivered to their home or wherever they wish.
---
 ABOUT THE AUTHORS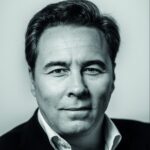 Dimas Gimeno is the former CEO of El Corte Ingles. Today, he is Executive President of WOW, a new retail and lifestyle concept recently opened in Madrid. He is based in Madrid, Spain.
Luis Lara is the Managing Partner of Retalent, a growth strategy consultancy. He is based in Madrid, Spain.
---
Suggested Reading

In Retail Reset, the authors explore strategies to promote the rebirth of the retail sector and the companies that operate within it. This reset is based on enhancing the emotional connections with consumers (through memorable content and experiences) so that stores will surprise again. Moreover, it rests on integrating the physical and digital so that shopping, whether online or offline, becomes a connected and singular experience. Ultimately, physical stores remain important for the future of retail and distribution because they offer a live experience and the kind of person-to-person experience that cannot be matched online. However, consumer expectations and behaviour have changed, and the stores of the future will have to transform to keep attracting their attention.